Campsite near Locquirec
At the border between the Côtes d'Armor and Finistere in France, 25 km from your campsite, discover Locquirec, small resort that stretches on the peninsula in the Bay of Lannion. It offers an enchanting view of the pink granite coast that evening is shining in a special light.
Advanced into the sea, it has very many beaches : the village center and the port,Pors Ar Villec, les Sables Blancs, le Moulin de la Rive, la plage du Fond de la Baie. The town is also characterized by many cliffs falling into the sea from a significant height forming appreciated tips for walkers: Point northeast of Moulin de la Rive, Pointe du Corbeau and Pointe du Château. These cliffs have allowed the extraction of stones "Locquirec" who exploited since the Bronze Age has achieved numerous works including vaults, tiles for paving and building mansions. It's in a quarry in Locquirec that was produced the stone used for the construction of the Abbey of Landévennec.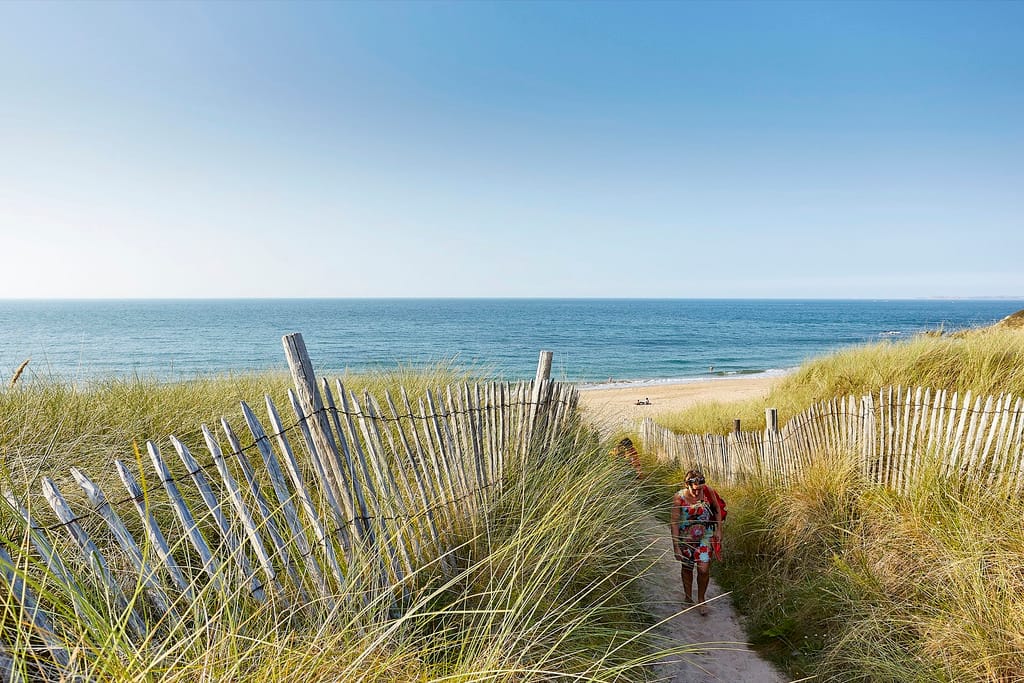 Locquirec opens to the sea through the mouth of Douron, separating the Finistère coast of Armor, also offers beautiful walks where an interpretive trail was built along its shores label Natura 2000. In this space preserved you can explore the salt marsh and the birds nesting there, otters, forests of oak and beech housing the famous snails of Quimper, jays and wet meadows preferred habitat of common frogs and checkered butterfly, farther grove with its charming bat and many other treasures of nature.
Crossing the Douron remained a long time impossible until the construction of Toul An Hery bridge connecting the two departments.
Enjoy this charming village with houses roofed with blue slate, opened on the foreshore that brings the whole year is good news for smaller walk in the fishing parties: shrimp, clams and small crabs.
Locquirec is also home to many artists: sculptors, painters, craftsmen and appreciable works in two galleries of the town. Loquirec is also a meeting place for surfers of Finistère.
Do not wait, come and enjoy the serene calm of Loquirec by booking at camping La Baie de Terenez