A 34 km from your camping Baie de  Terenez, Lannion is a very interesting city to visit.
Besides its streets streets timbered plying the streets, you can visit the castle of Cruguil, Breton manor converted into a farm in the seventeenth century; Church Brevelenez with its grand staircase that leads to the city center; and Saint Jean du Baly Lannion embellished with a tower dating back to 1519.
But it was his link with the river which makes a particular city. Due to the proximity of the mouth of the estuary, the level of the river varies considerably tidal forces resulting in a recurrent use of this phenomenon by the city
Camping near Lannion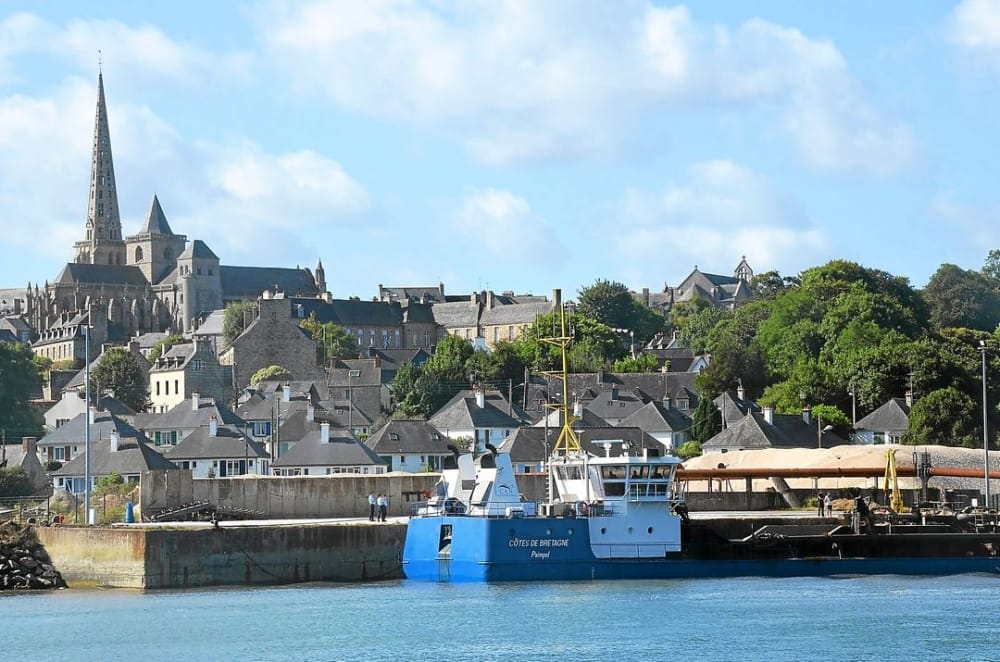 Lannion, a city Bridge. @ville-lannion.fr
It was because of its location on the river Leguer, a must for a pass to the other side of the Romans and later in the Middle Ages, a place to defend.
The Leguer and Lannion rivers are very linked. Indeed, since the Middle Ages, from the year 613, a wooden dam is built to trap fish that follow the flow of the tide. Centuries later, with tourism in Lannion growing and development of the practice of water sports, a white water stadium is made in the center of the city.
La Vallée des Papetiers
A few km from Lannion, please visit the site of  Kernansquillec
The driving force of the tide is used by many paper mills until 1920, date of the creation of a gigantic dam own to feed the factories in the valley that becomes the stationery.
Forty years later, the state became the owner of the dam decides to dismantle it by requiring the rehabilitation of the valley. This is the project of enhancement of industrial heritage and landscape that today is welcome. It is a natural sunken treasure for 70 years that you can discover by browsing the interpretive trail.
To visit Lannion, 34 km from your campsite, book your cottage and enjoy the view over the Bay of Morlaix. Book your pitch here.
Information Lannion
Maison du patrimoine et du tourisme
Rue Louis Prigent
22420 PLOUARET
0296383384
campsite Lannion, campsite near Lannion